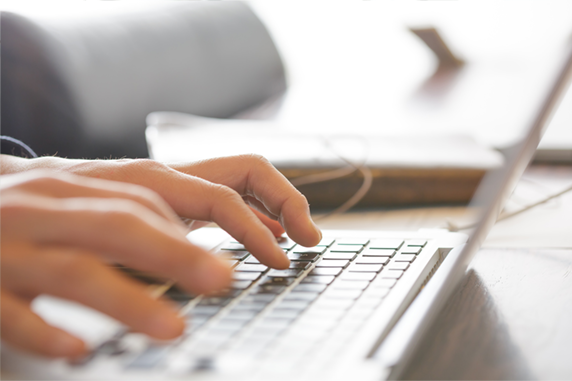 Features of Our Services
We are living in a globalized society where minutes and seconds can make a big difference! Not only do we provide speedy translation services, but we always keep in mind our mission - to be your assistant in ensuring mutual understanding among different cultures.
We provide high-quality translations always mindful of the impression left on readers.
We are always mindful to read out detailed expressions and nuance meticulously to ensure translations sound natural in the target language.
Introduction of our Translation Services
We provide optimum translation services giving attention to accurate sentences and readability to be considerate of readers.
Depending on fields and contents, translations by qualification holders may include Labor and Social Security Attorneys.

Types of Translation Services
・Agreements
・Marketing Materials
・Manuals
・Proofreading of English documents
・Transcriptions and many others

Languages
English, Chinese, French, Italian, Spanish, German, Russian and many others…
*Please feel free to contact us for other languages.

A Proven Track Record
・Product Catalogues
・Meeting Speeches
・Materials for Director's Meetings
・Materials for Internal Control
・Internal Training Materials
・Sales Promotion Materials
・Engineering Specifications
・Materials for Announcement of Financial Statements
・Presentation Materials
・Risk Management relevant Materials
・Machine Operation Manuals
・Quality Control Manuals
・Accounting System Manuals
・Website Contents
・Subtitles for Video Clips and many others
Translation Fees
(All fees are subject to consumption tax)
Base Word Rates
| | |
| --- | --- |
| English to Japanese (per word in the original doc) | From 20 yen |
| Japanese to English (per character in the original doc) | From 15 yen |
*An individual quote will be provided for languages other than English
*A minimum charge of 10,000 yen applies
*Volume discounts may apply
Designation of Terms/Layout Editing
・A layout fee applies when editing is required for better appearance, including drawing of diagrams, formatting and copying contents across files.
・Designation of terms including parlance should be provided with the original text. We may not accept particular requests once translation work has started.
Cancellation Charge
Once officially ordered, the translation work cannot be cancelled. Our translation team consists of freelance translators who excel in knowledge, skill and speed, thus we need to book their time immediately after order placement. Please verify the need for translation and sentences requiring translation before making an official order.
Audio Materials
Translation services are also offered as well as translation from audio data including meetings and videos.
Type
Up to 30 minutes
Portion in Excess
Transcription only
Base price -15,000 yen
+ (from)
4,000 yen for every 10 minutes of audio
Translation from Audio
Base price - 45,000 yen
+ (from)
15,000 yen for every 10 minutes of audio recording
Transcription services mean converting speech in English or Japanese into an electronic text document in the same language.
Translation from Audio means converting speech in English (or Japanese) into an electronic text document in the other language. Consult us for language pairs other than English-Japanese.
*The rates above are subject to change or the service may not be possible if the sound quality is excessively poor.
Proofreading for English Text
Our experienced proofreaders who are native-English speakers carefully examine and correct your important documents.
| Type | Price |
| --- | --- |
| per word | From 10 yen |
*The rates above are subject to change for legal or other types of documents that require specialized expertise.
FAQ for Translation Services
What kind of information do I need to provide when making a translation inquiry?

Source language, target language, contents and documents, objective of usage of translated documents, in case of translation to Japanese, tone (desumasu (polite speech/or dearu (standard)) ,expected delivery date, format of the original documents (Word, PDF, PPT etc.)
Can you handle rush requests for translation?

Answer: It depends on the volume, but we may be able to accept such requests with an additional express fee. Please feel free to contact us for details.